Think back to a time when you discovered your first friend. I remember mine like it was yesterday. We spent everyday together playing outside, riding bikes, and coming up with puerile story lines for our dolls. Everything was easy back then and we didn't have to worry about politics, sexism, racial sensitivity, or fighting for a cause. Simply playing and having fun was the core of our friendship. Now as an adult, I realize of course how much goes into an friendship and how similar values matter within that friendship. Even as a child, we look for friends that have similar interests. Do you like being outside? How many Barbie dolls do you have? What do you watch on Saturday mornings? Can you recite the opening song of Clarissa Explains It All ? When we become older, the questions become more complex and imperative. We weed out those that don't align with our same values, and keep those that do. It's important to us adults that we surround ourselves with those that are like-minded, right?
As women, there is a distinctive line that draws us apart. Feminists vs. Non Feminists. Even within those two divides, women are continually split into subgroups.  We battle with intersectional feminism and the importance of inclusion. The very people we call "sisters" seem to turn their back when we need them the most. We go back to those presiding questions about friendship and weigh them heavily:  How can I be friends with someone when we don't have the same views? You don't have to. You are allowed to be picky with whom you allow in your circle. Not everyone is meant to be your cheerleader and not everyone is your worst enemy either. The tired rhetoric of kumbaya or "let's all get along" is just not realistic. Respect those with varying and different opinions, but know when to surround yourself with people with similar values. Friendship is much stronger when it's authentic and true. Don't let anyone make you feel bad for deleting a person or "friend" that doesn't fit your standards. I'm not going to play sisterhood with everyone, and neither should you. I'm okay with having different opinions than you, and I respect you, but I don't have to be your BFF.
I encourage all of you to cherish those adult friendships you have now, and to keep fighting for what you believe in. I'm so proud of the women out there fighting for our rights, and those that participated in the Women's March all across the U.S., let's keep up the good work.
As for books, I compiled a list of reading books that are all about friendship and feminism. Keep the love circulating and let's continue supporting one another.
This Bridge Called My Back: Writings by Radical Women of Color- Cherríe L. Moraga Gloria E. Anzaldúa, Toni Cade Bambara

Colonize This!: Young Women of Color on Today's Feminism- Daisy Hernandez Bushra Rehman , Cherríe L. Moraga

The Color Purple-Alice Walker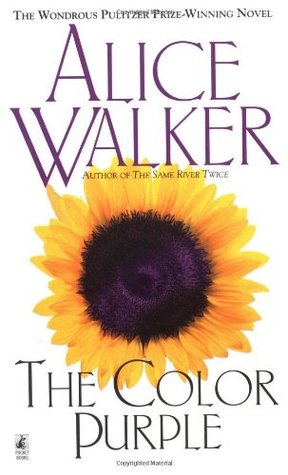 4. The Help-Kathryn Stockett
5.Arab & Arab American Feminisms: Gender, Violence, & Belonging- Rabab Abdulhadi , Evelyn Alsultany , Nadine Naber
6. Fangirl-Rainbow Rowell
8.Separate Roads to Feminism: Black, Chicana, and White Feminist Movements in America's Second Wave-Benita Roth